Rep. John Hall
and health care reform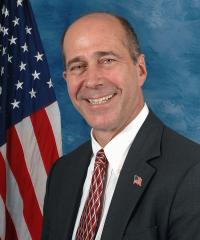 NOTE: This individual is not a current member of congress.
Share how Rep. Hall votes:
Rep. John Hall: key health care votes
John Hall: ms. slaughter: i yield one minute to the gentleman from new york, mr. hall. the speaker pro tempore: the gentleman is recognized. mr. hall: thank you, mr. speaker, thank you, madam chair. critics are still screaming at the top of their lungs that it's tyranny a government takeover of health care. these attacks are drowning out the truth. i'd like to set the record straight.
About Rep. John Hall
Party:
Democrat
Background Information:
Gender: Male

See how New York members of Congress voted on health reform:
New York Senators
New York Representatives